ROAD TRIP TRAINING SERIES
Free Courses for the month of May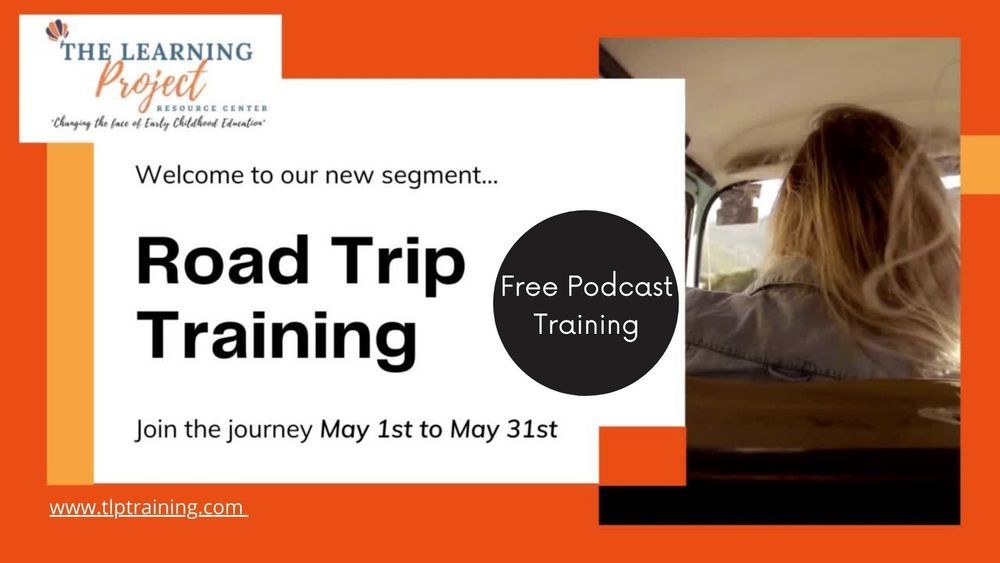 Why did we create these FREE courses?
Road Trip Training is a series celebrating the journey of our community leaders. After years of reflection and providing engaging training's we learned that educators were looking for courses that would help them professionally grow in the field of Early Childhood Education. For the month of May, we will have 5 free trainings that focus on planning, development, and leadership. Don't miss out on these amazing courses that will only last for the month of May. Our hope is that these trainings will not only motivate your community but spark conversations about how we can make a difference moving forward in our local communities.
Steps to register for courses.

Scroll down and choose a course and start your 1-hour course. Please set aside 1 hour to complete the class of your choice.
Click on the course of choice below and start your training. You can not start or stop the training you must go all the way through it. Please be mindful that the material does not save if you leave the page.


We will be opening this series up to all of Washington state, but only 250 educators will be able to take this training.
1 Hour S.T.A.R.S Credit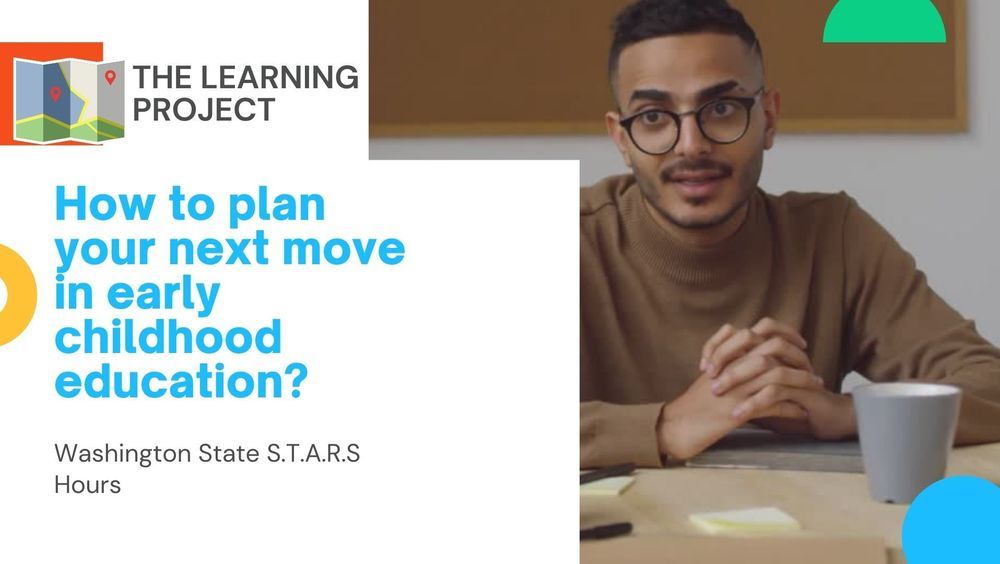 Feeling Lost, Not Sure of Your Next Move?
I want to introduce you to a resource called O*NET. This is a career planning resource to help you figure out your next move in early childhood education. This will help you learn about your skills and how you can develop in the community, Many people find themselves burned out but we have learned that the burnout is due to them not understanding their next move and how they can develop new programs in the center or at the in-home that they work in. Join us today!
Match Me To My Training​
Michael Chase

Director
Why Do We Suggest High Turnover Training?
If you are dealing with high turnovers in your community and not sure where to begin to stop the bleeding, this course is full of content to help you think about what steps you need to take to make effective changes.
Dan Anderson

Administrator Educator
Why Do We Suggest The Career Training?
If you work with new employees and you want to know more about their future goals, this is a great training for you to start with. This also allows educators to get a chance learn about themselves and their skill set that they can bring to the community.
Gwen Rossi

Educator
Why Do We Suggest The Planning Celebration Training?
If you are an educator and your students are getting ready to move up to a new class or graduating, this is a training you don't want to miss! Learn how to make yearbooks and video presentations for our graduates this year.
Sarah Gonzales

Support Team
Why Do We Suggest The Parent-Teacher Training Conference? If you are a part of a support team, such as an assistant teacher, this training would be great for you. To lea​rn more about how parent-teacher conferences are developed, this course will help you coordinate deadlines, resources, and much more.